🦸‍♂️ Our First Steps
Buckle up, as we progressed from a single idea to a full-blown software development and an impressive team of superheroes!
👋 But first, let's meet the team!
Our team, consists of dedicated professionals with vast skill sets and unique backgrounds.
Meet Oleg Koval, the visionary founder of both ServiceDeck and Web4You (our parent company). With over 20 years of entrepreneurial experience in the IT and tech world, Oleg has a deep understanding of the digital landscape and a proven track record of success.
His leadership and strategic foresight have been instrumental in shaping the direction and success of both companies. At ServiceDeck, Oleg has fostered a culture of innovation and customer-centricity, ensuring the delivery of top-tier services that meet the evolving needs of clients. His commitment to excellence is reflected in every aspect of the business, from product development to customer service.
Meet Olia Strutynska, our dynamic Product Marketing Manager at ServiceDeck. Olia is a powerhouse of skills and creativity. She's the one behind this very website you're on right now, having built it from the ground up. She's crafted everything you see here, from the graphics and design to the flow and tone, ensuring it perfectly represents our brand and mission.
In addition to her role at ServiceDeck, Olia also excels as a Project Manager at Web4You (our parent company). There, she develops engaging WordPress websites and leads custom web development projects that are based on ServiceDeck's platform. Her hands-on approach and passion for her work have led to significant growth and innovation within both companies. Olia's not just a team member, she's a driving force behind our success.
Meet Ross Vityak, our dedicated Product Manager at ServiceDeck. Ross brings a wealth of knowledge and experience to our team, ensuring our products are always at the forefront of innovation. His keen eye for detail and unwavering commitment to excellence help drive our mission forward.
As a Product Manager, Ross is instrumental in guiding the product development process, from conception to launch, always keeping our customers' needs at the heart of what we do. His leadership and strategic thinking make him a vital part of our team.
Hailing from the golden shores of Ukraine and inspired by his passion for epic journeys like the Lord of the Rings, Andrii set off on his own journey to Canada. Here, he joined the ServiceDeck fellowship as our strategic mastermind, embodying the essence of an unwavering Aragorn within our fellowship.
With his unique blend of meticulous planning and imaginative vision, he is driving our mission to make ServiceDeck a worldwide solution. As our Marketing Strategist, Andrii is the guiding force propelling us through the digital realm. In his own words: "Our goal isn't just to grow ServiceDeck, but to bring the efficiency and productivity of the digital world to hands-on businesses everywhere. The journey is just beginning, and we're excited for the adventure ahead."
Meet Nikita Panchigar, our exceptional Digital Marketing Specialist at ServiceDeck. With a wide array of skills, she takes the lead in mostly all our digital and social media marketing endeavors, from crafting organic and paid campaigns to collecting valuable data and coming up with innovative marketing ideas.
Her goal is to provide valuable content to the right audience at the right time. She tries to build a virtual relationship with the target audience so that they can feel more connected to the brand. She enjoys addressing the pain points of the target audience through her content creation. As a result, she is the driving force behind many successful posts that you can see on ServiceDeck's social media channels.
Meet Roman, the dynamic force propelling our business development efforts at ServiceDeck. With his unique blend of expertise and a passion for service excellence, Roman plays a pivotal role in helping ServiceDeck scale new heights. His strategic insights and relentless drive are key reasons behind our market success.
But there's more to Roman than just work. He's a passionate music enthusiast, with a love for concerts that span the spectrum from Mozart to Metallica. He is also an avid reader, boasting an impressively diverse collection of books. His insatiable curiosity and love for learning fuel his innovative ideas at work, keeping us on the cutting edge of our industry.
https://www.youtube.com/watch?v=6oTurM7gESE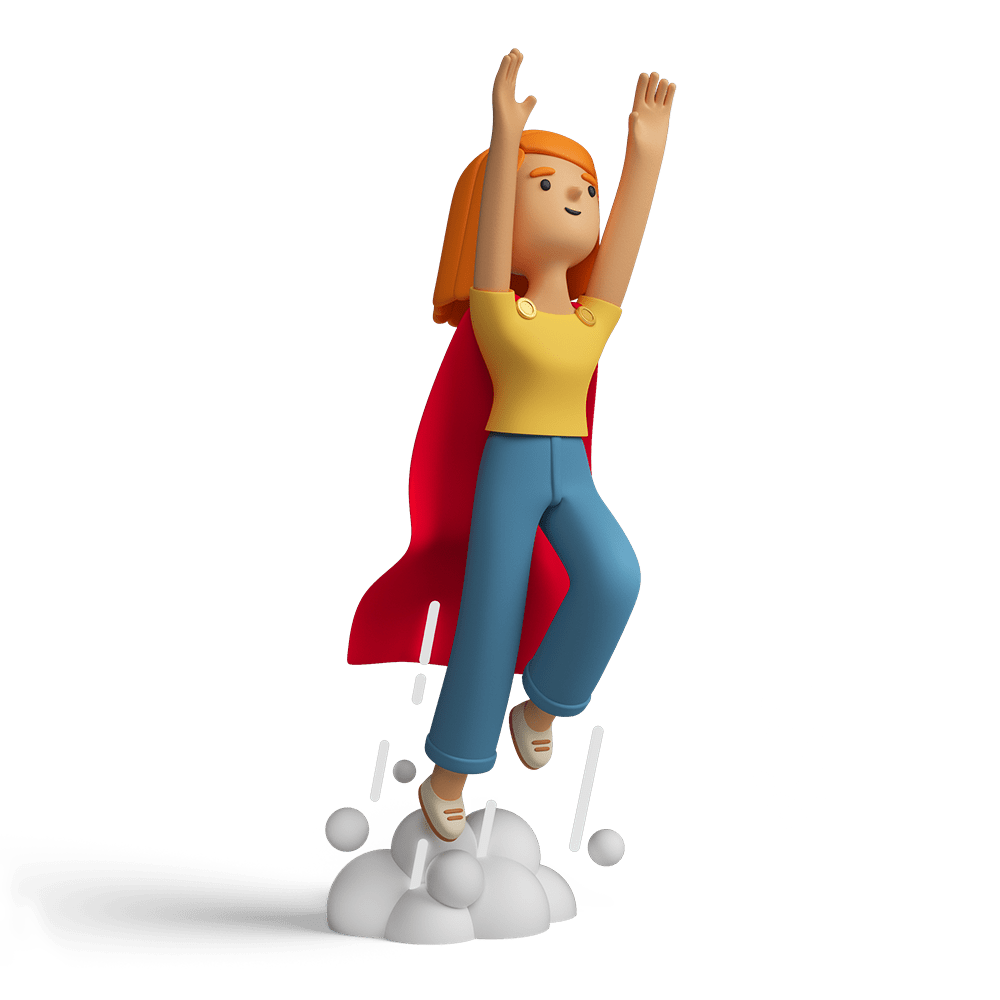 🚀 Our Product Growth
Explore the evolution from a customer-shaped prototype to a feature-rich, AI-enhanced platform, that is driven by continual client feedback and innovation.
🧑‍🔧 Our journey truly began with our first five clients. They provided invaluable insights that shaped ServiceDeck into a versatile, robust, and intuitive platform. With each unique challenge they presented, they helped us perfect our service management software, infusing it with a secret ingredient that transformed it from good to extraordinary.
🧑‍🍳 Their experiences underline our guiding principle: ServiceDeck isn't just built for our clients, it's built by our clients.
🧙‍♂️ In our grand adventure of software development, we took on a quest to reimagine our users' workflows, turning the complex into simplicity itself. With a sprinkle of innovation and a dash of creativity, we cooked up features that made operations smooth, organized, and efficient.
🤓 We didn't just stop there; our mission included making ServiceDeck best friends with other systems, creating harmony and flexibility. This was the year when the idea of an AI assistant became a reality and our team quickly started working on a smart, virtual sidekick.
👨‍💻 2023 marked a significant milestone – our system went public! With a relentless focus on user feedback and platform improvement, we're always striving to better our platform. Picture us as those cool kids constantly updating their style to stay ahead of the game! The year also saw us finalizing our AI assistant (coming soon), adding an exciting layer of intelligence to our platform.
🤩 And of course, we never lose sight of our irreplaceable clients. We value their feedback, their challenges, their wins. As we continuously improve, every tweak and enhancement to our platform is driven by their invaluable insights. After all, at ServiceDeck, our success is measured by our clients' triumphs.
👩‍💻 Our Innovative Company
We are your go-to dynamic, customer-driven SaaS platform
🎯
Our Mission
Our mission is to empower service providers, delight their clients, and support their workers with an intuitive, innovative software solution. We are dedicated to streamlining processes, facilitating effective communication, and fostering a collaborative and efficient work environment.
🏆
Our Vision
ServiceDeck envisions a future where service providers, their clients, and workers engage seamlessly. We strive to be the world's leading service management software platform, transforming operational efficiency, enhancing service delivery and improving workplace productivity for everyone involved.
✨
Our Values
ServiceDeck is committed to a deep understanding of the unique needs of each business we serve, and our dedication to providing personalized, technology-driven solutions. Every feature of ServiceDeck is designed with a clear purpose – to drive value at every level of your business and ensure growth in client productivity, customer satisfaction, and savings.